Thompson Remodeling is here to run through deck materials with you.
Don't let the choice overwhelm you! We'll give you the pros and cons of each type so that you can make a more informed decision. This blog will give you the rundown on five types of deck materials: natural wood, pressure treated wood, composite, plastic, and aluminum.
Natural Wood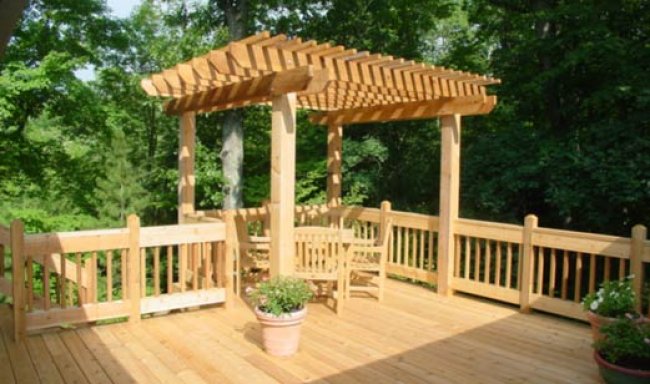 Pros:
More affordable than composite
All-Natural
Sustainable options like bamboo, cedar, redwood and ipe
Good in hot climates
Cons
Requires regular power washing and sealing to maintain its looks and prevent splitting and cracking
Scratches and stains easily
Subject to warping and rotting especially in wet or frequently changing climates
Fades
Pressure Treated Wood – wood that has been chemically treated to protect against insect infestation and rotting.
Pros:
Least expensive option
Easy to work with and fix mistakes
Natural appearance
Durable
Cons:
Requires regular pressure washing and re-staining every few years
Chemically treated so you must be very careful when working with it
Environmentally unfriendly
Composite – decking made from a combination of wood and plastic materials.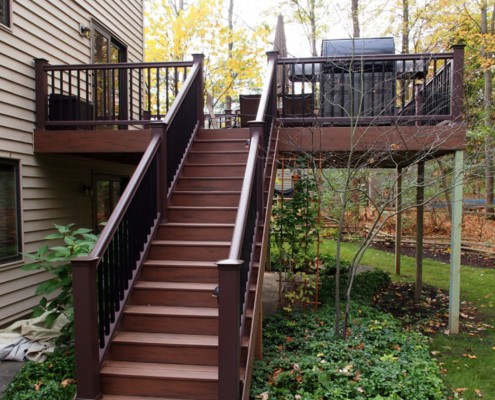 Pros:
Very low maintenance (does not require staining or waterproofing)
Large variety of styles
Stain resistant
Weather resistant
Cons:
Expensive
Gets very hot in full sun
Scratches easily
Can look fake
Plastic – made from recycled plastic.
Pros:
Environmentally friendly
Stain resistant
Won't warp, crack or splinter
Low maintenance – doesn't require staining, very easy to clean
Cons:
Can look fake
Expensive
May expand and contract
Radiates heat
Aluminum
Pros:
Won't rot, splinter or warp
Color lasts
Stays cool
Fire proof
Cons:
Expensive
Does not look like wood
Still stumped? Call us for advice. We'd be happy to design an outdoor space that's perfect for you and your family.
Topics: Outdoor Living, Love Where You Live