Thompson Remodeling is excited to announce that Kristin Thompson has just launched PostBox Designs, a new and unique decorating service. Kristin is a member of the Thompson Remodeling design team and has enjoyed working with clients over the past decade to create custom remodeling designs. As the years went by, she began to notice a common conundrum that many clients faced when their project was completed. The beautiful space was finished and was either completely empty or in need of a variety of items such as furnishings, window treatments, artwork or carpets. This is what inspired Kristin to create PostBox Designs.
What is PostBox Designs?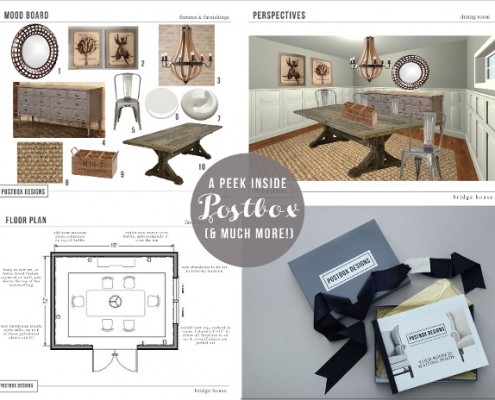 Postbox Designs is an eDesign service offering interior decorating. It was created for busy professionals and families who want an expertly designed space. However, they don't want to run around town or take the time from their schedules for multiple appointments to choose room furnishings. Perhaps they know what they like, but they just need some help pulling it all together for a cohesive look. PostBox Designs offers a low, fixed price for a custom decorating service.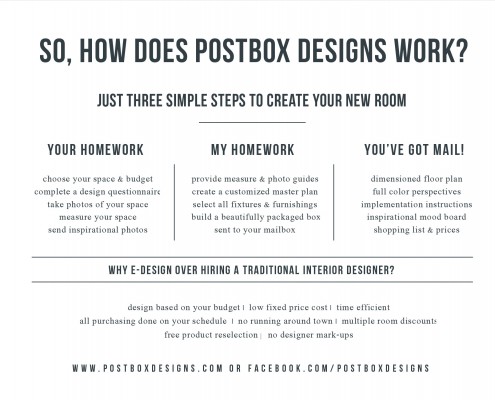 Kristin will create your room in professional design software and provide you with everything you need to re-create your room from home. Included in every custom Postbox are:
Color Perspectives
Floor Plan
Mood Board
Tips & Tutorials
Shopping List
Then it will packaged it into a beautiful Postbox and sent directly to you. With your new Postbox you create the magic! You can purchase your items sitting at your kitchen table, at your pace, with no designer mark-up.
IT'S INTERIOR DESIGN STRAIGHT TO YOUR MAILBOX.
Want to know more? Check out Kristin's website at: www.postboxdesigns.com
Topics: Love Where You Live, News