We love writing blogs about some of the popular selections our clients have been making for their remodeling projects. Usually we call title those blogs "Trends our clients love", but in this case we can hardly call this selection a trend since it's been around for over 100 years. Here's a super quick history lesson - when the first underground train station opened in New York City in 1904 the walls and ceilings were graced with white 3"x6" tiles. These white tiles became known as subway tile and quickly made their way into bathrooms and kitchens all over the country.
George C. Heins and Christopher Grant LaFarge, the architects of the New York subway system, choose the tile for its versatility, durability, and ease of cleaning. Today, homeowners select subway tile for the same reasons. It's available in all sorts of colors and finishes and remains a classic choice that is suitable for all styles of décor. Interestingly enough, after 100 years, white subway tile still remains the most popular choice.
Here are two recent Thompson Remodeling kitchen remodels where subway tile was used.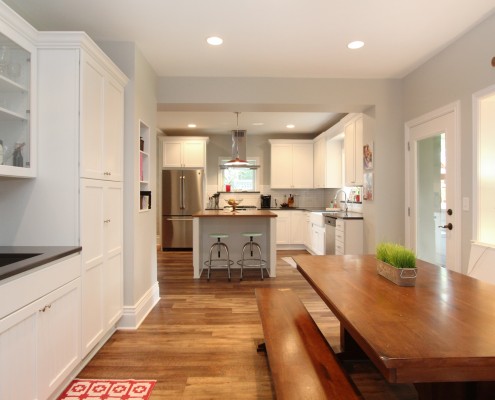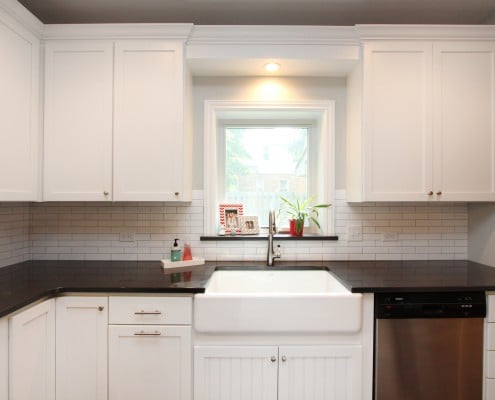 This kitchen remodel is in 80 year old farmhouse. The kitchen and dining areas were cramped, dark and isolated from one another. The homeowner requested an open floor plan with more storage and space where her children could play while she was busy in the kitchen. We wanted to keep the farmhouse feel and selected bright white cabinets, quartz countertops, an apron sink and white subway tile backsplash. You can see more photos of this kitchen here.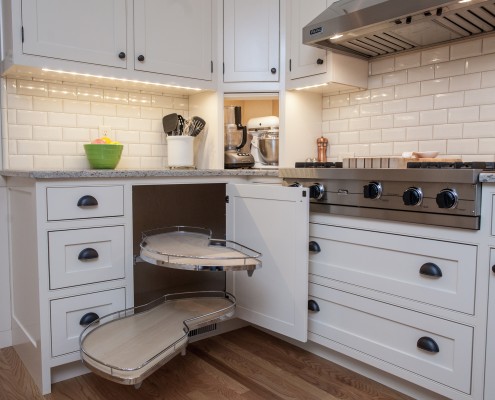 The kitchen in this 1950's home needed a complete overhaul. It was dark, outdated and inefficient. The homeowners wanted to give the space a modern feel without losing the 50's vibe that is consistent throughout the rest of the home. Details such as inset cabinet doors with beaded frames give this kitchen a timeless feel while subway tiles with a crackle finish add a modern touch. You can see more photos of this kitchen here.
Topics: Trends, Love Where You Live, Kitchens