We learn early on that first impressions are important and that we typically only have one chance to make a good one. This concept also applies to the front entrance of our homes. As home owners we want guests to feel welcome from the moment they arrive. Enhancing your front entry is one way to ensure your home is making a great first impression.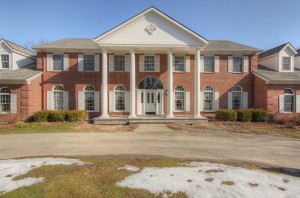 Make a Grand Entry
The entrance of your home should make a statement and draw attention. Adding white 16 foot pillars to the front entry of this home ensures each guest receives a warm inviting welcome. The large half window located above the door now allows an abundance of natural light to enter the homes foyer where little natural light ventured before.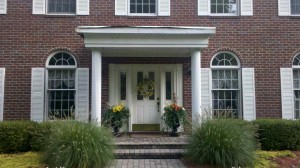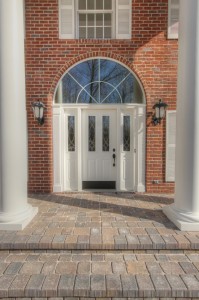 Dress Up Your Front Door
Update your old hardware in similar finishes to collectively add aesthetic appeal and interest to your entrance. When making selections be sure to consider the all other details of your home so that everything compliments one another.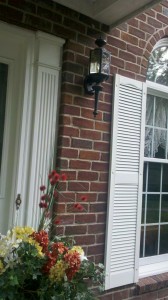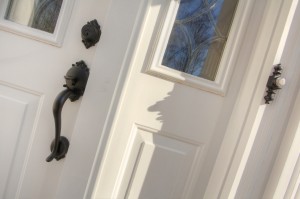 Create a Walkway
The addition of brick pavers adds traditional and classic beauty to this front entry. Guests are now guided to the front door with a clearly marked path wide enough for two.
Topics: Love Where You Live