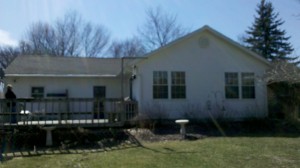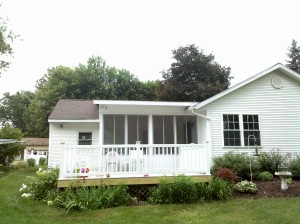 Looking to add value to your home? A 3 season porch is one way to add value and space to your home. A 3 season porch can be enclosed on an existing deck or porch or in the case of this remodel a completely new structure was built. When a family needs additional space a 3 season porch is a simple way to accomplish this.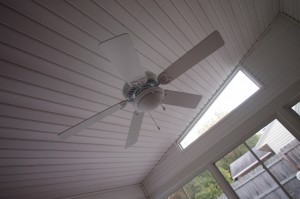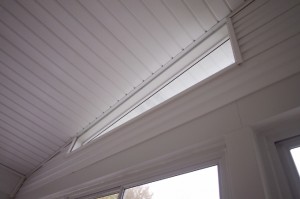 Adding details that will enhance the time you spend on your porch are a must. For example you can gain light and enhance the appearance of your porch by adding windows. Here we added a trapezoidal window above the slider windows allowing more natural light to enter the space. Typically a 3 season porch is not connected to a homes HVAC system, by adding a ceiling fan you will maintain the air flow within the space. These small details can make a huge impact on the quality of the time spent in your 3 season porch.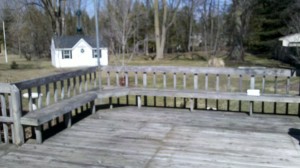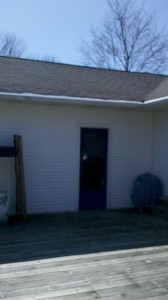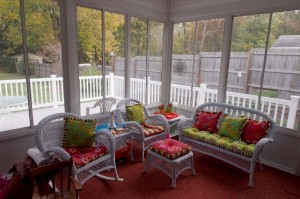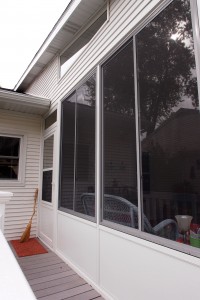 These homeowners are now able to enjoy the open airy feeling of the outdoors in their 3 season porch during the warmer months and not spend the night battling mosquitoes and bugs. Then with the slide of a window be able to extend their enjoyment through the Spring and Fall. The glass sliding windows will also act as a sound barrier and protect their furniture from dust, pollen, wind, rain, and snow.
Topics: Love Where You Live