Thinking of remodeling your bathroom? Make sure your design doesn't include any of these common bathroom design mistakes.
Over the years we worked on many bathroom designs for all types of baths – master, guest and powder rooms. Although it might seem simple, there's a lot to think about when creating a well-functioning bath. You have to consider the placement of all the necessary plumbing and fixtures, the lighting, storage, flooring, and window and door configuration. And then of course there are details like tile layouts for backsplashes and showers.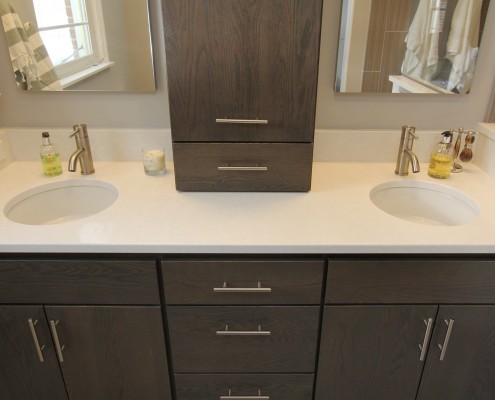 There are a few common bathroom design mistakes that you should look out for when completing your own remodel.
Window placed too low in showers. Besides not wanting your neighbors to be able to see you, there is another good reason for higher window placement. Windows placed too close to the shower head allow for water to splash and settle. Eventually you will end up with a mold and mildew problem.
Bad toilet placement. Some designs inadvertently make the toilet the focal point. The toilet is not the first thing you want to see, particularly when the door to your bathroom is open. A great solution, when space allows, is to create a bathroom design with a separate toilet room. In addition to keeping it out of view, this leaves the rest of the bathroom available for others to use.
Poor lighting. This can range from not enough light to over lit vanities. If possible, it's always best to incorporate natural light with a window or skylight. When that's not possible, frosted glass doors work well to invite the flow of light from outside the room. The most flattering vanity lighting is set at face level or above with a shade or in a pendant style that will distribute the light downward.
Inadequate storage. In your bathroom design, take advantage of every space you can to accommodate storage. This could include vanities with drawers, a tower vanity, and/or stand alone or built-in cubbies and shelves. And don't forget to include some type of niche or shelf in your shower for shampoos and soaps.
Centered shower drains. When possible it's best to design a shower with an off-center drain. Think about it, if the drain is in the center, you are likely to be blocking it with your feet while you are taking a shower. This can slow the draining process.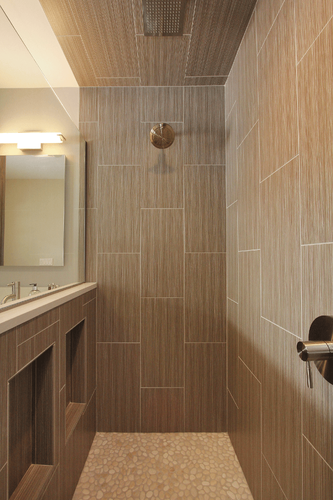 Ready to remodel your bath? Check out our bathroom design portfolio and be sure to contact us when you are ready to get started!
Topics: Love Where You Live, Bathrooms