Our project gallery is full of kitchen transformations, but the five we are about to show you are our website visitor's favorites. The remodels you are about to see represent distinct design styles, solve challenges, and suit the personal preferences of five different families. We hope you enjoy taking this virtual tour and invite you to read more about each of the projects with the links provided below.
#1 Kitchen with Hidden Basement Entry Through Pantry - Master Design Award Winner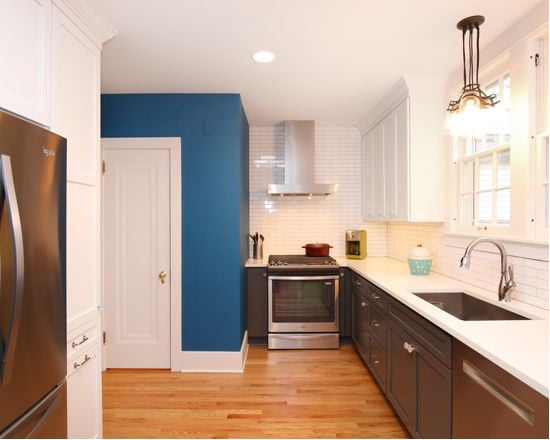 Inventive Design – Kitchen Remodel with Hidden Basement Entrance Through the Pantry!

The owners of this Grand Rapids home came to us in search of a way to improve the functionality of their small kitchen. The existing layout was not only tight, but also included four doorways into other rooms. It was functioning more like a hallway with a few appliances added in for good measure.
Read more about this kitchen here.
#2 Perfect Symmetry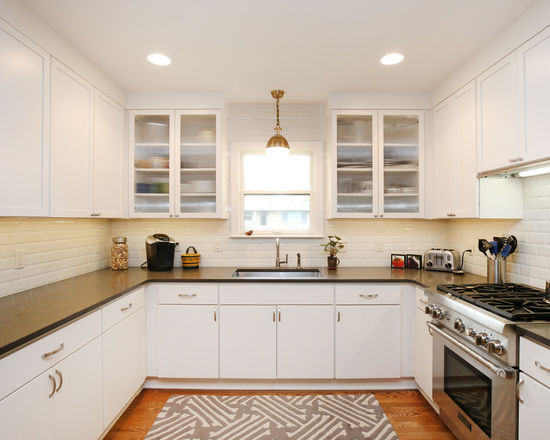 Gorgeous white kitchen remodel featuring a clean and symmetrical design. Key elements include glass front cabinets that flank the kitchen sink and dark quartz countertops that bring balance to the stark white cabinetry.
See more photos of this kitchen here.
#3 Modern Farmhouse Kitchen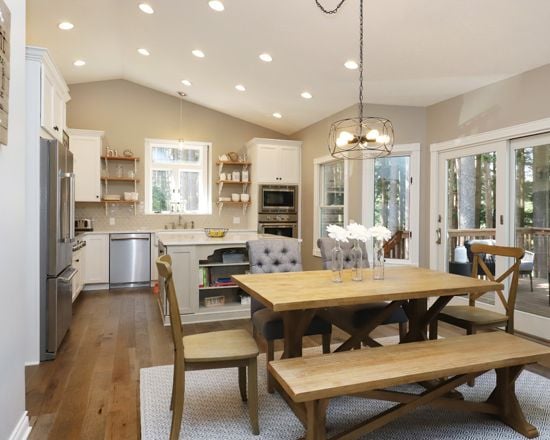 If you love the modern farmhouse look, you are going to love this kitchen! Our design updated all of the cabinetry, countertops, appliances, flooring, and fixtures. Shaker style white cabinetry line the walls and a dove gray island adds a little contrast.
Read more and see additional photos here.
#4 Making the Connection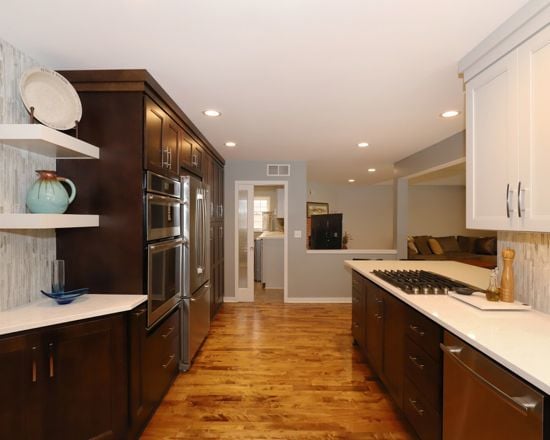 The objective of this home renovation was to make better connections between the family's main living spaces. The focus was on opening the kitchen and creating a combo mudroom/laundry room located off the garage.
Read more and see additional photos here.
#5 Traditional Kitchen Remodel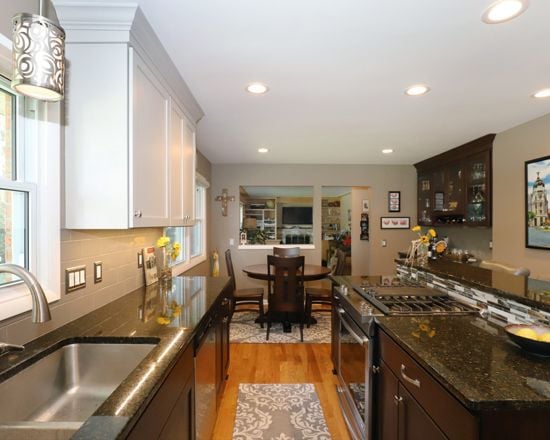 It's amazing what the removal of bulkheads and a wall can do for a kitchen! In this kitchen remodel, we removed a wall to make the kitchen larger and integrated an eat-in space. We also took out bulkheads and extended cabinets to the ceiling, which makes the space feel larger and provides more storage space.
Read more and see additional photos here.
Topics: Kitchens, Featured, kitchen remodeling, farmhouse kitchen