Earlier this month, 40,000 attendees including builders, remodelers, and designers attended the annual Kitchen & Bath Industry Show (KBIS), a massive show of 500 exhibitors, to see the latest products and innovations in the industry. We really look forward to hearing about the newest kitchen appliances seen at the show, and this year didn't disappoint!
Here's a look at five of our favorites:
SAVE TIME & SPACE WITH A COMBO WASHER & DRYER
GE Profile's UltraFast Combo Washer & Dryer will complete a large load of laundry in approximately 2 hours. As combo units go, this one is large enough to wash a king size comforter and GE's SmartHQ app allows you to control it remotely! The UltraFast Combo is scheduled to hit the market this June.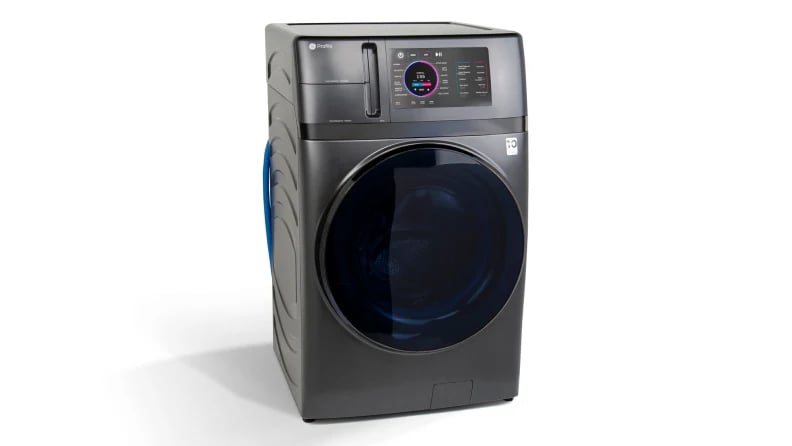 MIST YOUR VEGGIES AT HOME IN YOUR FRIDGE
Have you ever been in the produce department at the local grocery store when the misters have come on? Miele's PerfectCool PerfectFresh Active Refrigerator brings this technology home to its refrigerator's crisper drawer with a fine water mist injection every 90 minutes. This mist creates and traps humid air which will in turn will prolong the freshness of your produce. This new entry-level refrigerator will be available this Spring.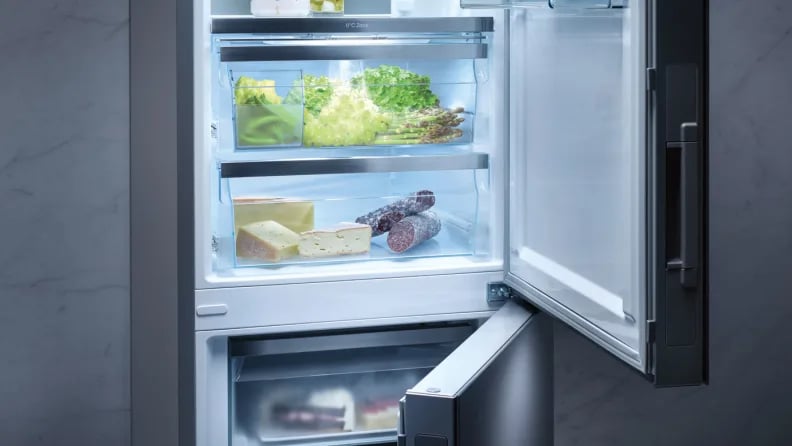 ONE RANGE DOES IT ALL
For the home chef that wants only the best, the Signature Kitchen Suite 48 inch Dual-fuel Pro Range offers both induction, gas, sous vide, and steam cooking. It carries a hefty price tag, but serious cooks will appreciate having all of these options in one space-saving appliance including 4 gas burners, 2 induction burners, 18" steam oven, 30" oven, and sous vide well.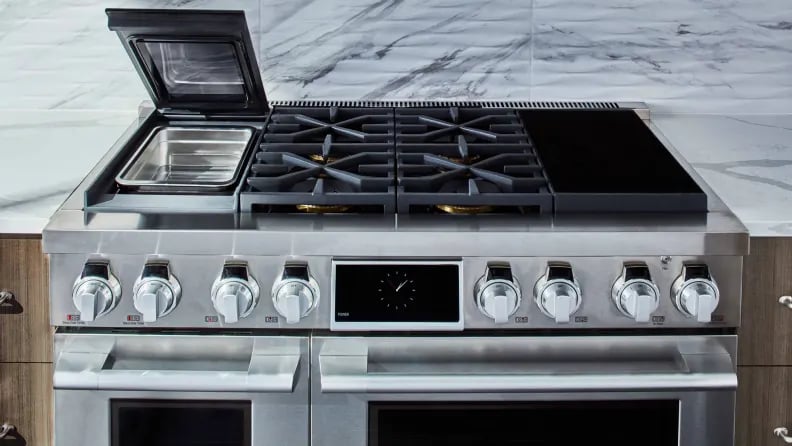 ENJOY PERFECTLY CHILLED WINE
Save counter or fridge space by converting one of your 24" kitchen drawers into a 5-bottle wine cooler! The Dometic DrawBar has 5 settings to keep your preferred wines at the perfect temperature.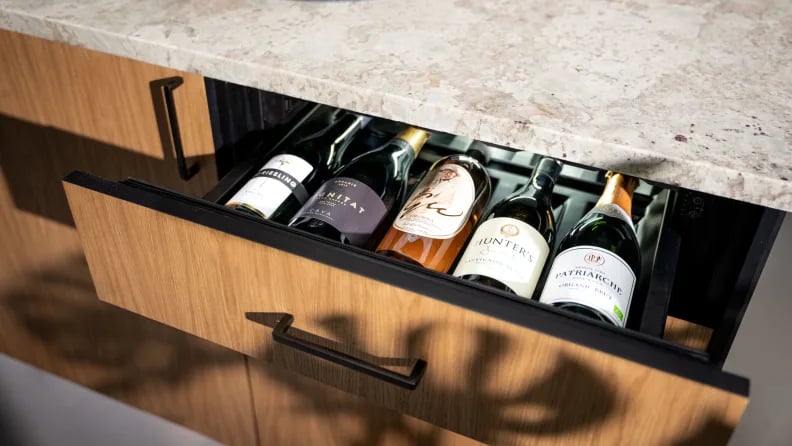 WHO HAS TIME TO PREHEAT
We've all forgotten to preheat the oven, which can sometimes add 10 minutes to your prep time if you have to wait. The new GE Profile Smart Oven which has 11 preset cooking modes does not need to preheat! This little workhorse can air fry, toast, broil, and reheat, plus it can accommodate a 13x9 inch pan. The Smart Oven will be available in March.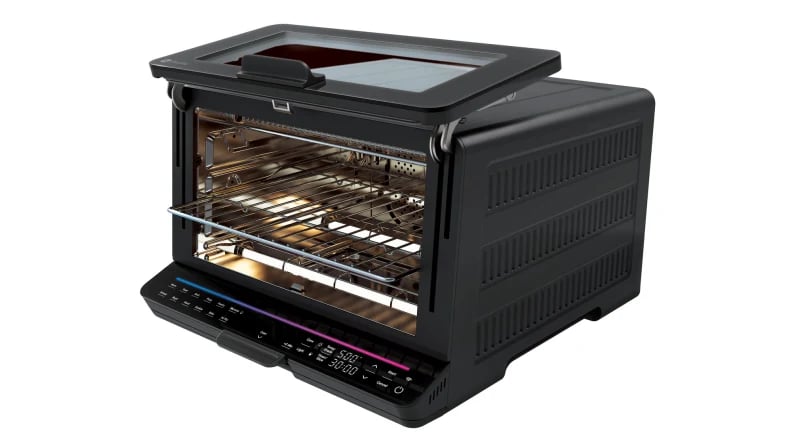 Topics: Featured, appliances, kbis, kitchen appliances