Recently, Houzz surveyed homeowners from all over the country who were either currently remodeling or had recently completed a bathroom remodel. If you aren't familiar with Houzz, it's an online community where homeowners can search for remodeling and decorating inspiration for their homes. We read the report and found some interesting commonalities that we wanted to share with you.
Bathroom remodeling trends around the country.
Bathrooms are staying the same size and typically are remodeled within their existing footprint. Rather than enlarging the actual space by adding square footage, homeowners are asking designers to maximize the space that they already have.
Homeowners want bigger showers. Oversized showers are all the rage today and in order to make room, many folks will chose to forego a bathtub altogether.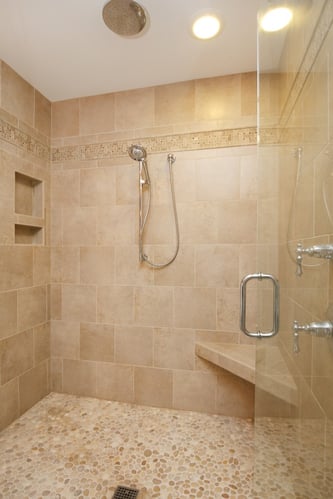 Accessibility features like grab bars, curbless showers, and seats in the shower are very popular. This makes perfect sense as many families are engaging in multi-generational living or choosing to age in place.
Two-person compatibility is a must for many homeowners. This starts with dual vanities or two sinks and can also include showers for two or his and her closets.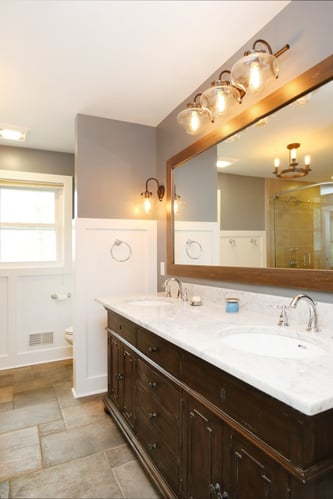 Powder rooms are remodeled to make a statement. Due to their size, a powder room allows you to splurge a bit on material and fixture selections. Your budget may not be enough to choose that marble you love for your master bathroom, but you can have it in the powder room!
---
For more inspiration, view our bathroom portfolio and when you are ready to get started on your remodel, please contact us.