The Thompson Remodeling team is pleased to announce that we have won a 2018 Regional Contractor of the Year (COTY) Award for a front porch remodel we recently completed on a historic home. The COTY Awards are like the Oscars of the remodeling industry and this is our first win in an Exterior Remodel category. What's even more exciting is that our project will compete against the other Regional winners in the category for the coveted National COTY Award.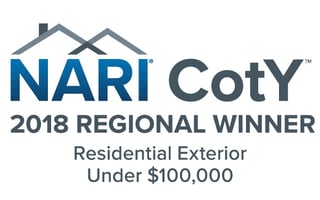 Contractors from seven regions around the country vie for CotY Awards each year. Judging is based on problem solving, functionality, aesthetics, craftsmanship, innovation, and degree of difficulty by an impartial panel of industry experts. NARI named 170 Regional CotY™ Winners plus 59 team member winners. This is the highest form of recognition by industry leaders and peers. The entries of this year's competition totaled more than $123 million worth of remodeling projects.
About the Winning Project
The owners of this beautiful historic farmhouse had been painstakingly restoring it bit by bit over the years. One of the last items on their list was to build a wrap-around front porch to create a more distinct and obvious entrance to the home.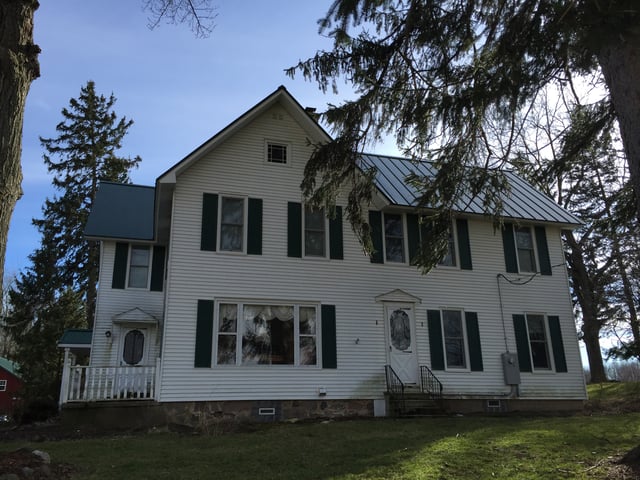 Before photo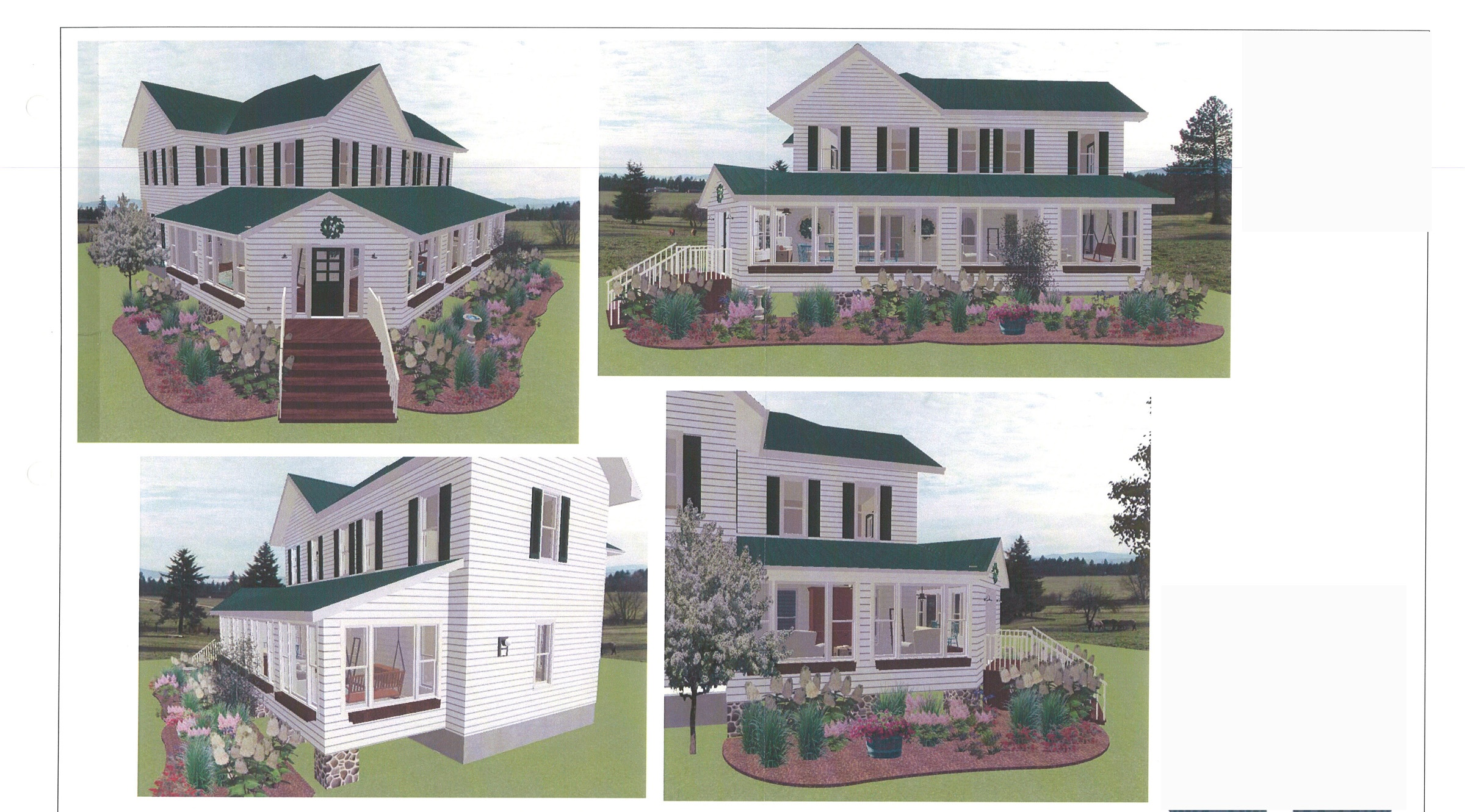 Renderings
Aside from the functional reasons for the new porch, our client also had very specific ideas for its design. She wanted the porch to mimic the look and feel of her grandmother's porch so that she could carry on the same wonderful traditions with her own grandchildren someday.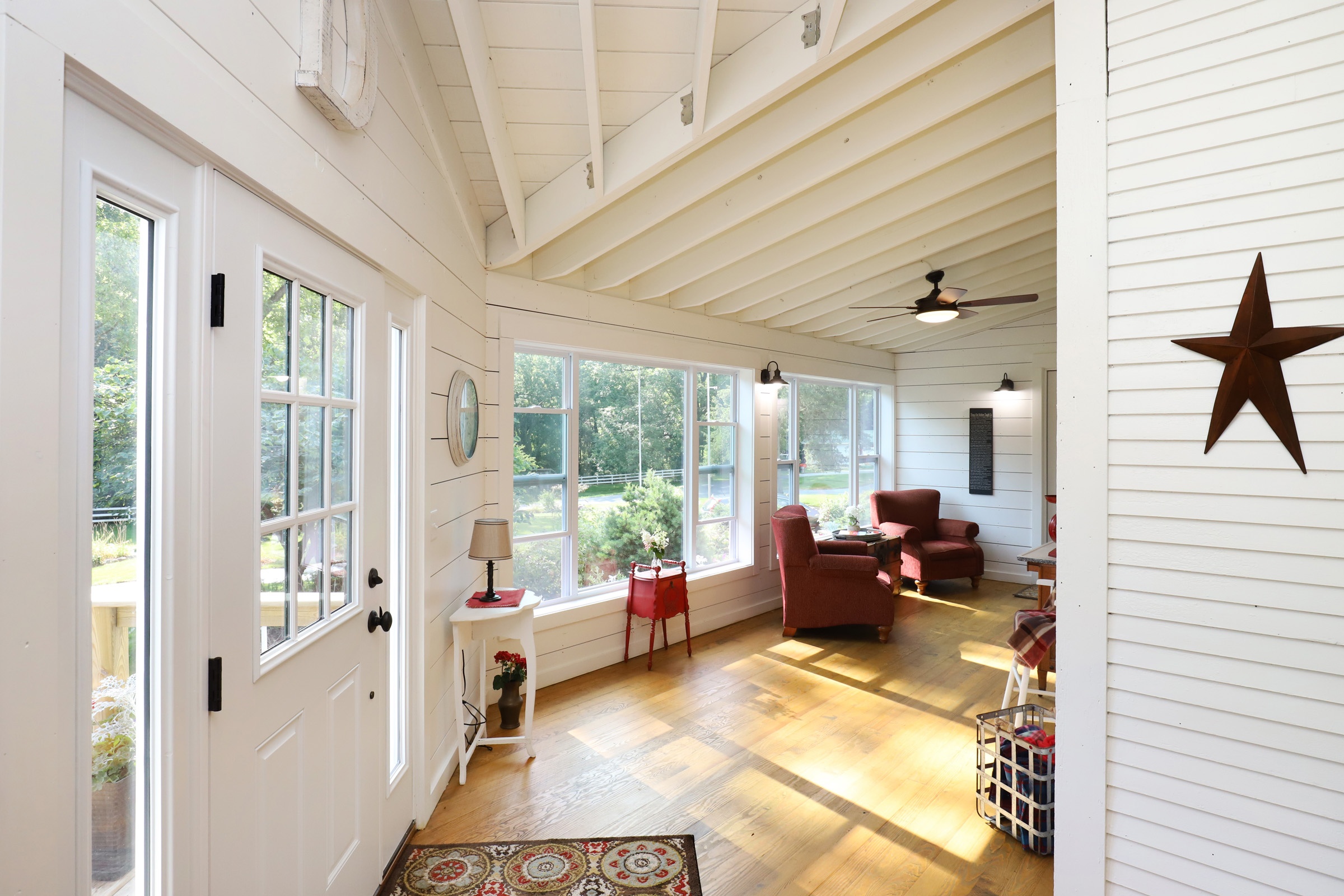 After remodel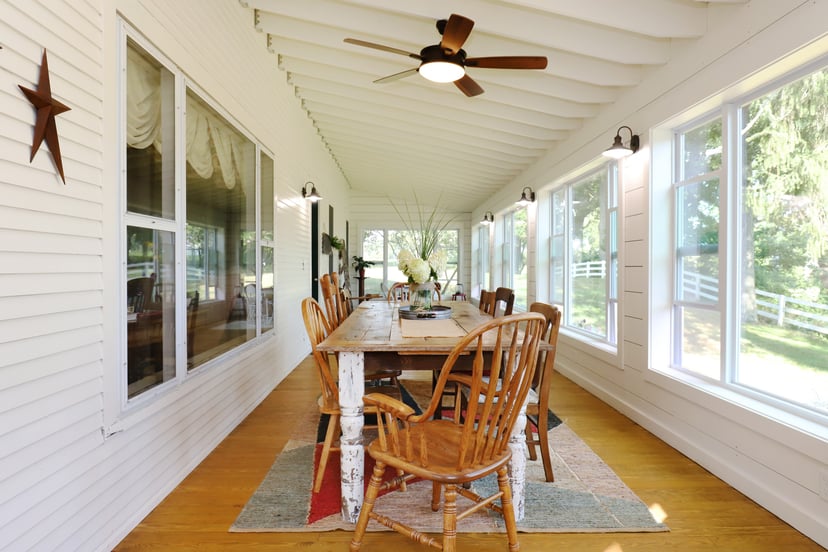 After remodel
The new porch features authentic real pine porch decking, real windows (not three season porch windows), exposed rafters, and handmade shiplap. It blends perfectly with the existing home and provides a much nicer front façade.
You can read the full story and see more photos of this project here.
About Thompson Remodeling:
Thompson Remodeling partners with you to discover your style and vision for your home. We create a custom design to meet your specific needs that is uniquely yours. Our process ensures that there are no surprises – your custom project will be built on time, on budget, and to your approved project plans. We want to help you Love Where You Live.
Based in Grand Rapids, Michigan – Thompson Remodeling is a design/build residential remodeling firm that has been serving Grand Rapids and the surrounding area for 36 years. Our award-winning firm is recognized as an industry leader on the national, regional, and local levels.
About NARI:
The National Association of the Remodeling Industry (NARI) is the source for homeowners seeking to hire a professional remodeling contractor. Members are full-time, dedicated, remodeling industry professionals who follow a strict code of ethics with high standards of honesty, integrity and responsibility. Remodeling Done Right™ is NARI's promise to consumers as well as members and the industry. For more information, contact NARI at 847-298-9200 or www.nari.org
Topics: Featured, coty award, historic home, front porch