For 39 years, the owners of this four bedroom home lived with a cramped bathroom that hardly deserved to be called a master bath. Its limited space allowed only one user at a time, lacked counterspace, and was severely outdated.
The homeowners had specific needs and a very clear vision for their bathroom remodel, which included:
Enlarging the existing space to make it suitable for two to use
A claw foot tub for daily baths
A spa shower
Plenty of counterspace and storage
A modern European aesthetic
"Bling factor"
The new design is the ultimate marriage of function and style. To start, the space from a seldom used spare bedroom was captured. A custom floating vanity provides much needed counterspace and storage. Multiple light sources provide task, ambient light and natural light.
A claw foot tub serves as the focal point and inspiration for the rest of the finishes. A crystal chandelier and wall sconces add an elegant "bling factor". The curves of the vessel sinks balance nicely with the straight lines of the vanity. A spa shower provides a soothing option for days when the owner opts for a faster bathing option.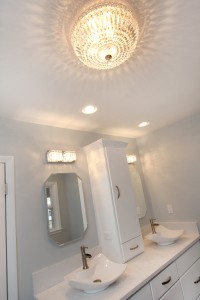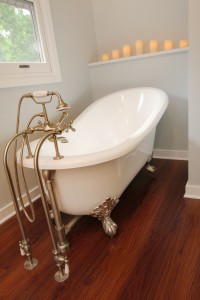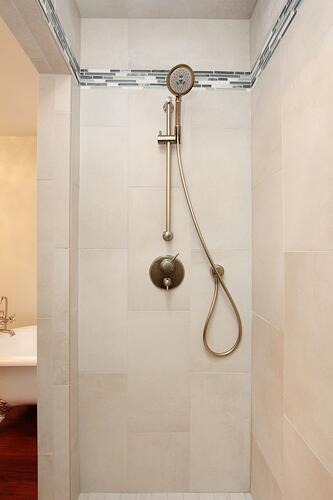 After years of planning and dreaming about a Modern European style bath the homeowners finally saw their dream realized. They love the flexibility the soaking tub and walk-in shower provides. Now, there's no more waiting to use the sink in the mornings and the evenings. All the elegant touches that the owners had their eyes on were implemented beautifully.
Topics: Love Where You Live, Bathrooms