White bathrooms with clean and contemporary designs are tops for 2015 according to this year's National Kitchen & Bath Association (NKBA) survey of member designers. Each year, NKBA asks their members what they have been designing for clients and what they forecast for the coming year. Here's a look at some of the other bathroom remodeling trends we can expect to see.
Cabinets
White cabinets continue to be a top choice, followed by gray. Interestingly enough, the same colors are reported for kitchens. Both lend themselves to creating very clean and relaxing spaces, which is exactly what you want in the bath.
Vanities
Floating vanities are perfect for contemporary spaces. Available in many sizes, they are attached to a wall, don't touch the floor and create the appearance of floating. The demand for storage is high and is being seen by incorporating open shelves and linen storage. Quartz and granite are most frequently specified for countertops, with quartz quickly beginning to outpace granite.
Sinks
Undermount, double sinks are still popular but designers are talking about using a large trough sink with two faucets as an alternative. Polished chrome is the top pick for faucet finish.
Bathing Options
Showers are getting bigger in size and sometimes replacing tubs altogether. Walk-in designs with a built-in bench or seat are most popular. Freestanding tubs are taking the place of shower/tub combinations and lend themselves to creating great focal points.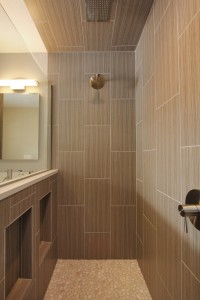 Universal Design
Designs that offer accessibility for family members of all ages are at the top of many homeowners' list. Universal Design elements include no threshold showers, comfort height toilets and vanities, and shower seats.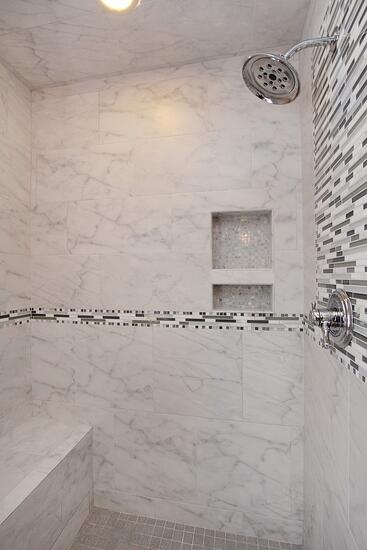 Amenities
Special add-ons are very popular now and range from towel warmers and heated floors to iPhone docking stations and flat screen TVs.
Topics: Love Where You Live