This year has been challenging. Many of the daily activities that used to take place outside of our homes are now happening at home. In the midst of all this change, homeowners have had to figure out how to accommodate working and schooling from home. Now, more than ever, we are noticing the little problems with our homes, and the one room that gets the most attention is the kitchen!
This year, families are deciding it is time to update their kitchen into a multi-functional space. One design element that can really make a difference and provide a space for work, school, and casual family meals is an expanded kitchen island. This solution allows you to keep an eye on your children's school activities and makes it easy for parents to multi-task during the work day. If this sounds like something you that could work well in your home, please reach out to us. In the meantime, take a look at some of these expanded kitchen islands we've created for recent clients.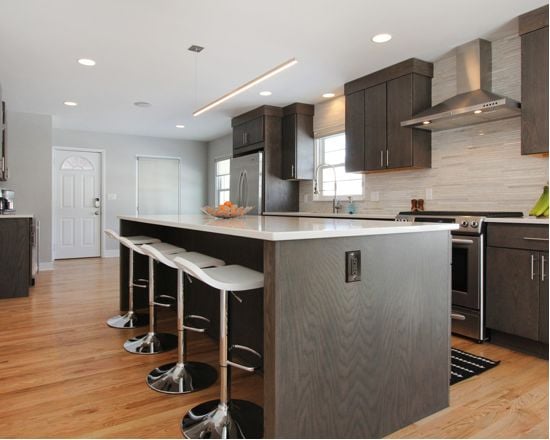 See more of this project.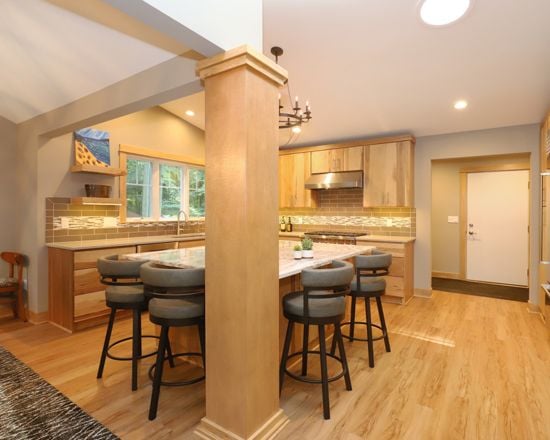 See more of this project.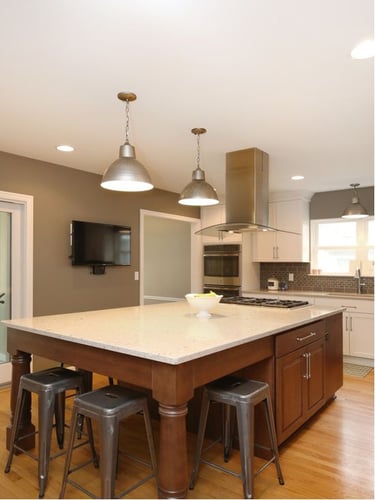 See more of this project.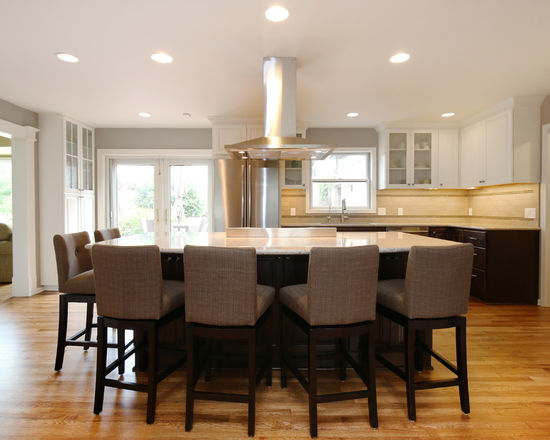 See more of this project.