Keeping your home in great shape doesn't have to break the bank. Use these inexpensive helpers to improve your home.
Repair Wood Furniture
Repair deep scratches and nicks in wood with Guardsman Wood Filler Sticks, they come in five different shades and can be used on all sorts of wood surfaces, $5 for 5 with sharpener; guardsman.com.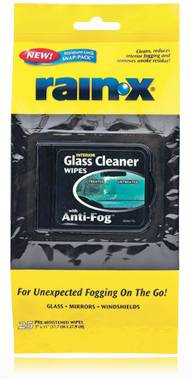 Prevent bathroom mirror from fogging up
Treat your bathroom mirror with Rain-X anti-fog wipes ($4 at auto supply stores).
Banish musty smells
Remove moisture from bathrooms and closets while improving your home's overall air quality. Moisture absorber, DampRid, $3; at mass retailers.
Make ceramic surfaces gleam
Eradicate rust and restore the luster on sinks, tubs and toilets with just a little extra elbow grease. Zud heavy-duty cleanser powder, $7 for 16oz.; amazon.com
Un-stick Deadbolt
De-squeak hinges or sticky locks around the house without gunky build up. Hillman Powdered Graphite Lubricant $3; at The Home Depot.
Restore your walls
Patch holes in drywall, plaster and wood in two easy steps with this convenient filler, leaving walls as good as new. Erase-a-hole, $7; erase-a-hole.com.