Do either of these statements ring true to you?
- You love your neighborhood and can't imagine moving, but your house just doesn't fit your family's lifestyle anymore.
- You found a less than perfect house in exactly the right location.
Instead of moving or passing up your dream neighborhood, consider a whole house remodel. Thompson Remodeling has worked with many families and singles to reconfigure houses and condos by creating custom floorplans to support specific style preferences and lifestyles.
If you find yourself living in the perfect neighborhood in the not-so-perfect house, take a look at how we've changed the four homes below to get ideas and inspiration. The stories below include after photos of projects, but go one step further by providing before photos and explaining the "why" behind the remodel's design.
Buy a New Home or Remodel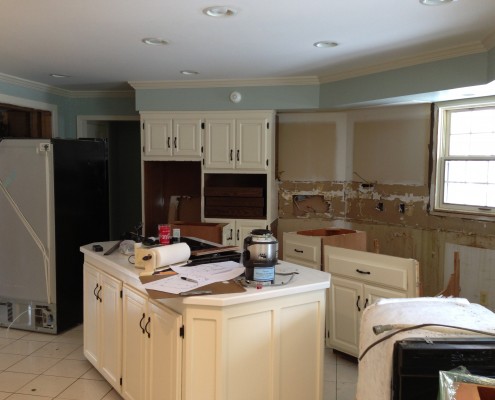 BEFORE
We often think about our dream house and what it might look like. Is it a brand new home, an old home with character, or perhaps your existing home with some major remodeling? Do I buy a new home or remodel? That's exactly the question our clients were considering when they returned back home from living overseas. They initially thought a custom home might be the way to go, but the idea of waiting through all the planning and construction seemed like a waste of valuable time they could be spending together as a family. So instead, the family decided to buy an existing home and remodel it to perfectly suit their own needs.
Party of Eight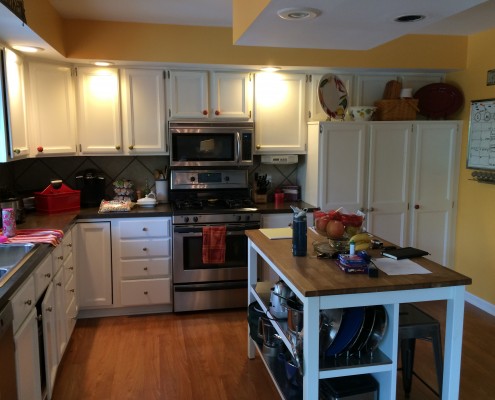 BEFORE
The joining of two families is a joyous occasion! And when you have an existing home in a lovely neighborhood with space to spare, a thoughtful whole house remodel can make the space work for all eight (and one dog). Thompson Remodeling was happy to help improve the family spaces of this 4-bedroom, 3-level home and create new bedrooms and bath spaces to accommodate everyone. This whole house remodel included renovations to every level of the home, most notably on the main floor and the basement. Take a virtual tour below complete with existing and after floor plans and before and after photos of this family-tastic remodel.
A Condo with Good Bones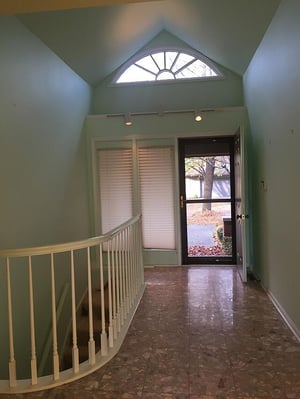 BEFORE
Have you ever heard a remodeler or realtor use the term "good bones"? If you are an avid viewer of any of the popular HGTV shows, you've likely heard it there as well. When this term is used it typically means that a house is structurally sound and has some nice qualities to it, but it needs some renovations in order to make it great. Thompson Remodeling works with a lot of clients who find these diamonds in the rough and have the vision to transform them into a place called home.
Natural Elements Take Center Stage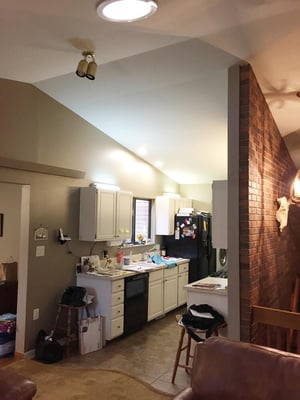 Our clients were empty nesters who had decided to remodel their home instead of moving. We were happy to work with them to complete a whole house remodel, which included renovating the entire exterior, energy upgrades throughout, a new kitchen, updated fireplace, living room, dining room, and main entry.
Topics: Featured, home remodeling grand rapids mi, whole house remodel, whole house renovation