A thoughtful bathroom remodel design can solve a variety of problems. Lack of storage, outdated finishes, and a dysfunctional layout are typically at the top of the list of complaints from homeowners who are ready to remodel their bathrooms. A great way to get ideas and find inspiration is to look at photos of bathroom remodels. Our Project Spotlight blogs include after photos of projects, but go one step further by providing before photos and the story behind the remodel's design.
Get an inside look at six of Thompson's bathroom remodel projects below.
1. Seventeen Inches Makes All the Difference in this New Bathroom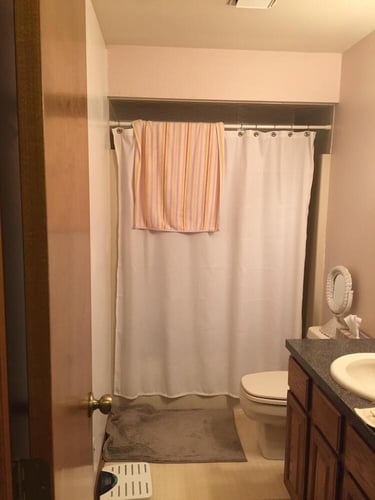 BEFORE
Imagine the length of seventeen inches. Now, consider if you added that width of space to your bathroom. What kind of impact could it have? A lot! Read on to see how Thompson Remodeling took an older, cramped bathroom and transformed it into a functional and elegant main bath.
Read about the project here.
2.Outdated Bathroom Gets Amazing Makeover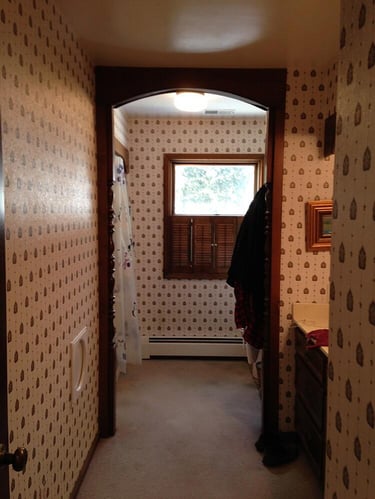 BEFORE
The before and after photos of this bathroom remodel are so dramatic they will make you look twice! Many Grand Rapids homeowners have an outdated bathroom or two in their homes that they want to update. For this project, our client's requested a major refresh of their main bathroom without making any structural changes. Aesthetically, they wanted the bathroom to be done in whites and grays, but still have a masculine feel.
Read about the project here.
3. Thoughtful Design Delivers a Master Bath the Homeowners Thought They Could Never Have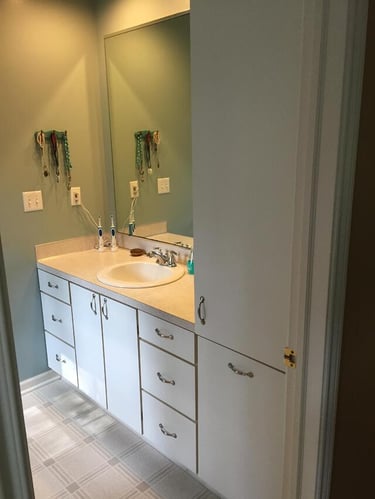 BEFORE
When you spend years in your home you start to accept some of its quirks, like poorly arranged rooms or cramped bathrooms. Such was the case with these clients who longed for a nice master bathroom but figured it wasn't in the cards for them. We are so glad that they reached out to the Thompson Remodeling team to help! We specialize in transforming spaces from weird to wow and have seen our share of strange configurations.
Read more about the project here.
4. Master Bathroom Makeover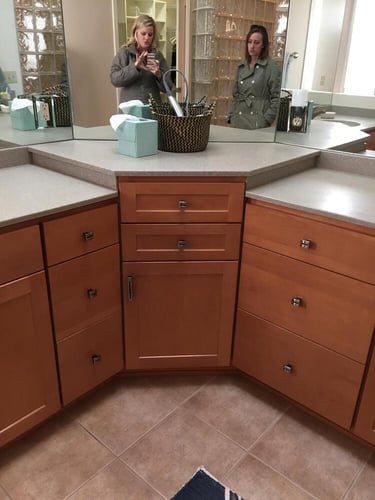 BEFORE
After a decade or so, our bathrooms can start showing their age. Just like an out-of-date wardrobe, the tell tale signs of an old remodeling trend can begin to feel dated. In this master bath it was the glass block shower wall, which was a very dominant feature in the space. Our clients came to us with a vision to give their bath a makeover by updating the finishes and reconfiguring the shower the entrance.
Read more about the project here.
5. The Perfect Marriage of Style and Function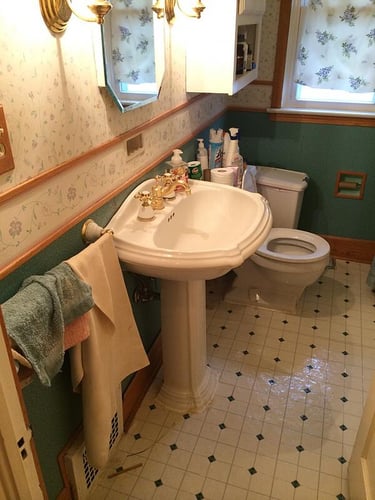 BEFORE
For 39 years, the owners of this four bedroom home lived with a cramped bathroom that hardly deserved to be called a master bath. Its limited space allowed only one user at a time, lacked counterspace, and was severely outdated.
Read more about the project here.
6. Retro Bath Gets a Classic Update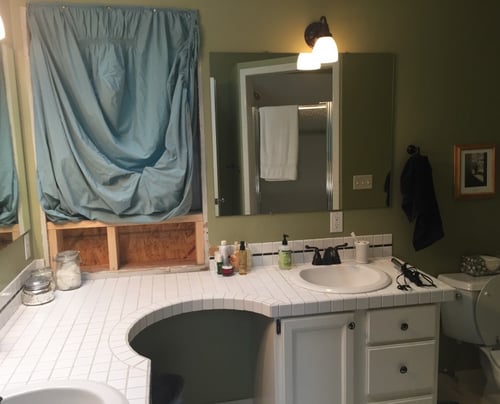 BEFORE
This master bathroom was out-of-date and the homeowners couldn't wait to see their retro vanity and flooring disappear. The existing white tiled countertop made you feel like you had time traveled back to the 70's. The homeowner told us the bathroom felt "gross" and the counters was really hard to clean. They wanted to update the space to be more cohesive with the rest of their home.
Read more about the project here.
Topics: Featured, Bathroom Design, bathroom remodeling, bathrooms